At Volunteer Southern Africa, volunteer safety is our first goal. In these unprecedented times of COVID-19 global spread, we have to think beyond just volunteer health and also consider our responsibility in contributing to the health and safety of all members in our communities.
We are committed to making the most responsible programming decisions for our participants. The situation is rapidly evolving and so it is difficult to responsibly make changes in any programs far ahead of programs dates.
At this time, our dedicated conservancy managers and anti-poaching teams must continue to work in their fields and put their lives on the line. We salute their bravery and commitment.
We are bitterly disappointed for those interns/volunteers whose time with us was cut short or postponed, and we cannot wait to welcome them back with open arms once this crisis passes.
At this time, we are not cancelling any of our programs in Southern Africa. However, as this situation is creating high anxiety and stress all over the world. We would like to provide some options for our interns/volunteers so you can choose the best course of action for you and secure your peace of mind for your intended travels.
We are currently offering a flexibility option to any of our currently accepted interns/volunteers due to join us in the coming 45 days – you are able to reschedule your dates with us to another time in the next twelve months (depending on availability).
We are also offering a discount on any new bookings – pay in full by 30th April 2020 and receive a 10% discount on your program price. You will be able to plan your trip up until September 2021.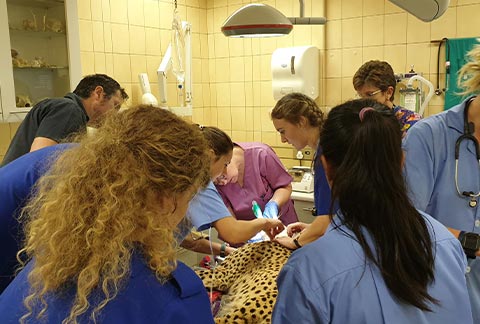 ENQUIRE
Enquire more by contacting us: